Hello World: compile, run and debug on openMSX
Gilbert Francois Duivesteijn

The picture above shows the final result on a real MSX, running from cartridge. Follow the steps below and you have it running yourself in minutes.
Step 1: Watch the tutorial from ChibiAkumas to know what the code is doing:
Lesson H3 - Hello World on the MSX by ChibiAkumas
Step 2: Type in the code below and save to a file named helloworld.asm. Link to GitHub
Step 3: Compile
with VASM
or with Glass (you can choose)
Step 4: run with openMSX
Step 5: connect with openMSX Debugger
Open the openMSX debugger

Press

Connect

To see the symbols and have a better experience when stepping through the source file, click on

sym

button and add the file

out.sym

.

Set breakpoints (if you want) and click in the menu on

System

->

Reboot Emulator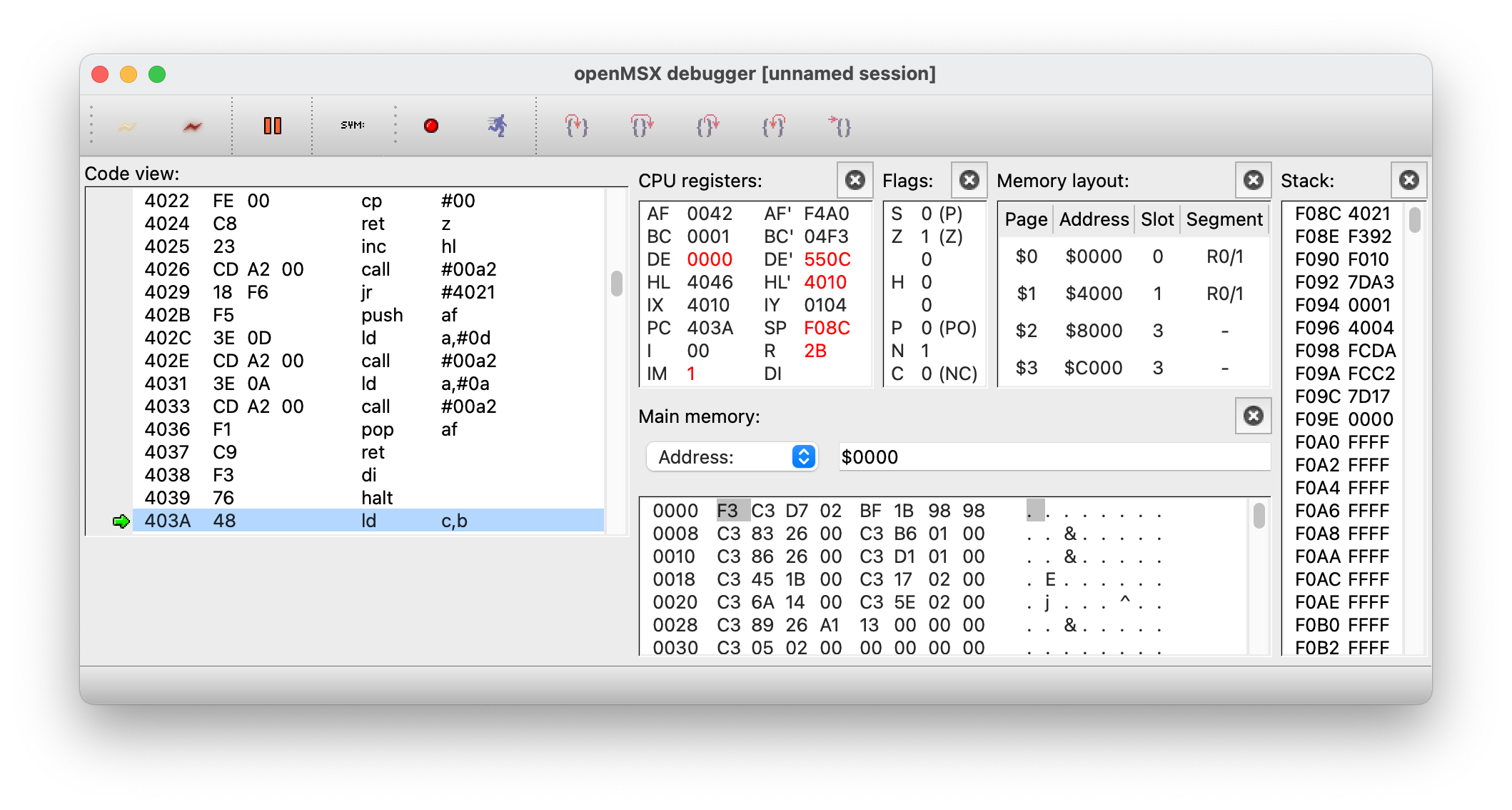 ---
Step 6: Flash a cartridge, the MegaFlashROM and run your program on a MSX like a pro:
Copy the file out.rom to a microSD card

Insert the microSD card in the MegaFlashRom, start your MSX.

In the Nextor (MSX-DOS alike) prompt, type:

Reboot the computer and.... congratulations with your first self created ROM on cartridge!
To erase the ROM on the cartridge, reboot the machine and hold the

arrow up

key. In the recovery mode, choose

F1 - Erase MegaFlashROM

. Now it is ready for your next program.